Corporate Gifting: Candles as Professional and Thoughtful Presents
Corporate gift-giving is a delicate balance between professionalism and thoughtfulness. It's about presenting a gift that not only showcases your gratitude but also reflects the unique personality of the recipient. Think about it, would you give the diabetic a box of sugary chocolates?
At Southlake Gifts Canada, we understand the importance of corporate relationships, which is why we have curated a selection of candles that seamlessly blend professionalism with heartfelt appreciation. 
Sakura Cup Scented Candle: Bringing Nature to Their Workspace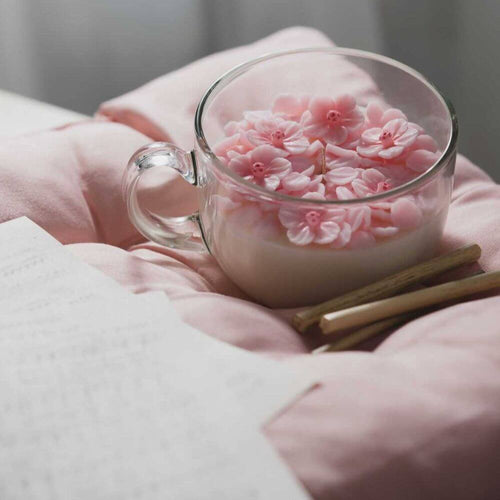 For the colleague with a green thumb and a love for plants, our Sakura Cup Scented Candle is the ideal choice. Crafted to emulate the essence of blooming flowers, this candle brings the refreshing aroma of a garden into any space. 
One of the most popular candles from our Blooms and Blossoms selection, this unique candle is perfect for those who find solace in nature, plus, it adds a touch of serenity to even the busiest of desks.
Pink Eiffel Tower Candle: A Touch of Romance and Adventure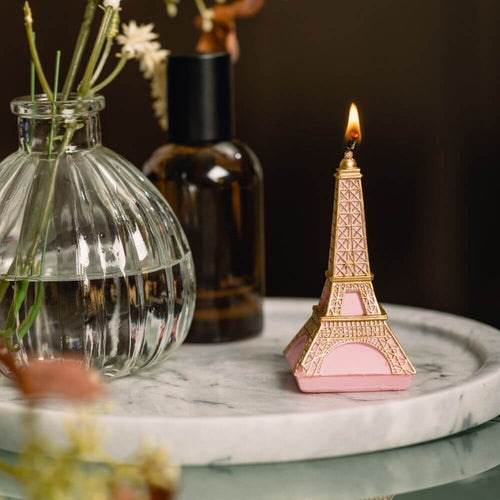 For the dreamer, the traveller, and the one who finds inspiration in the city of love, our Pink Eiffel Tower Candle is a unique poetic gesture, especially if they're an Emily in Paris fan. This intricately detailed candle captures the romantic spirit of Paris in a delicate shade of pink. 
When lit, it casts a warm glow, creating an atmosphere reminiscent of a Parisian evening. A perfect gift for the one who longs for adventure and appreciates the beauty of the world.
Cyclamen Succulent Candle: Merging Creativity with Nature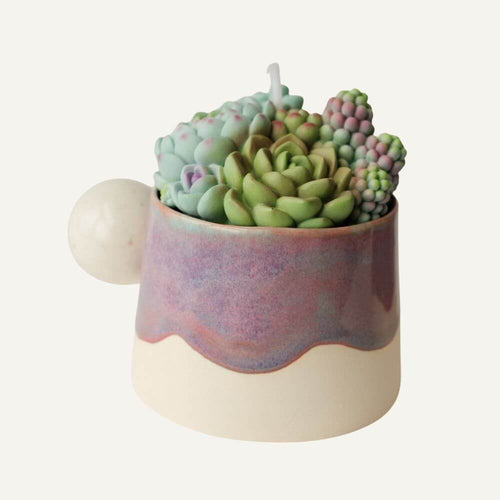 Our Cyclamen Succulent Candle, a stunning result of a special collaboration with the talented artist Andy of Cameo Home, is more than just a candle; it's a work of art. Handcrafted, hand-poured, and hand-painted, this candle combines the elegance of cyclamen flowers with the charm of succulents. 
The best part? Once the candle is enjoyed, the glazed mug can be repurposed for iced coffees, adding a touch of creativity to the recipient's daily routine.
Pawfection Food Candle: A Treat for Pet Lovers
This unique candle gift is for the colleague who adores their furry friends; they're displayed all over their office, including their screen saver. Our Pawfection Food Candle captures the essence of pet-friendly treats, filling the room with a comforting aroma reminiscent of pet love. 
Ideal for those who light up at the sight of a wagging tail or a purring cat, this candle is a tribute to the joy pets bring into our lives.
M&M Rainbow Chocolate Candle Bowl: A Sweet Indulgence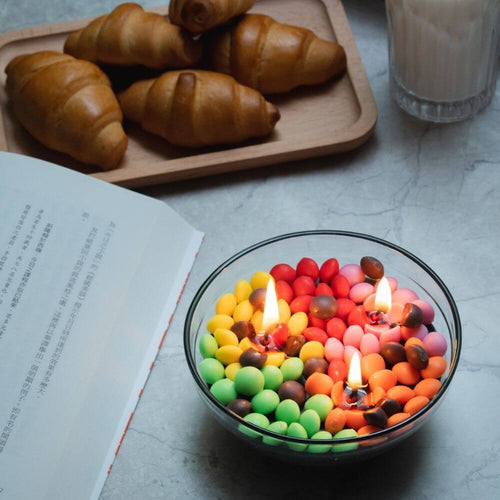 For the one with a perpetual sweet tooth, our M&M Rainbow Chocolate Candle Bowl is a mouthwatering delight. Handcrafted from high-quality soy and beeswax, this candle bowl replicates the charm of delicious, colourful candies. 
Perfect for the colleague who always has a candy bowl on their desk, this unique candle adds a touch of sweetness to the corporate ambiance.
Sunflower Candle: Embracing Radiance and Positivity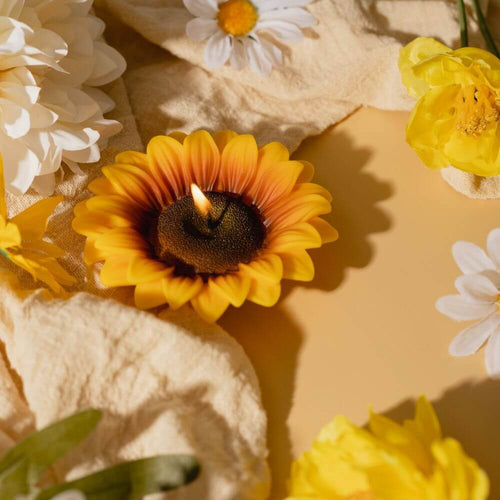 Our beloved Sunflower Candle, with its vibrant hues and cheerful presence, is a testament to positivity and radiance. Ideal for the colleague who brightens up every room they enter, this candle embodies the spirit of sunshine and warmth. 
Its subtle fragrance fills the air with optimism, making it a perfect gift for the one who spreads positivity wherever they go.
Enlighten Your Next Corporate Event with Candles, the Gift That Keeps on Giving
At Southlake Gifts, we believe that corporate gifting should be an experience, a reflection of the unique personalities that make your team extraordinary. With our exquisite range of candles, you can express your gratitude in a language that goes beyond words. 
Explore our collection today and let your gifts speak volumes about your appreciation for the remarkable individuals in your corporate family. Shop now at Southlake Gifts Canada, where professionalism meets heartfelt appreciation, and make your corporate gifting memorable.