Teacher Appreciation: Candles to Brighten an Educator's Day
In the hallowed halls of learning, teachers stand as beacons of knowledge, guiding young minds with patience, dedication, and unwavering passion. Their role is immeasurable, shaping the future of your children one lesson at a time. 
So, with the Holiday break fast approaching, do you really want to give them another boring, unmemorable coffee mug to show your appreciation? Or how about instead, give them something that not only expresses your gratitude but truly illuminates their days?
The Pillars of Education: Why Teachers Deserve Something Special
Teachers are the unsung heroes, fostering curiosity, instilling confidence, and shaping the leaders of tomorrow. Their dedication goes beyond textbooks; they nurture dreams, inspire creativity, and create a safe haven for learning. 
Acknowledging their tireless efforts with a thoughtful gift is not just a tradition; it's a heartfelt recognition of their impact on generations to come. Because let's be real. They've earned so much more than a last-minute gift from the dollar store.  
At Southlake Gifts Canada, we believe in gifting meaningful experiences, and what better way to show your appreciation than with our unique and enchanting candles? 
Candles: A Unique Token of Appreciation
While teachers are accustomed to receiving a myriad of gifts, there's something inherently special about a candle. It's not just an ordinary present; it's a source of comfort, relaxation, and ambiance. 
At our Southlake Gift Shop, we curate a collection of unique candles, each designed to offer a distinct experience. We know that teachers have unique personalities, just like your children do, so we offer different options to choose from. 
Assorted Succulent Candle with Concrete Vessel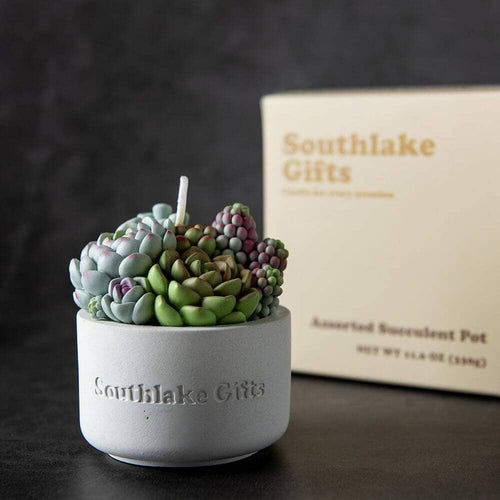 Crafted with precision, our Assorted Succulent Candle, one of our most popular unique candles, captures the elegance of nature. This candle not only provides a warm glow but also serves as a decorative piece, bringing a touch of serenity to any space. 
Hydrangea Candle
The handcrafted, hand-painted, Hydrangea Candle embodies the tranquillity of a blooming garden and will make your kid's teacher feel like they're receiving flowers every day. Plus, its delicate soothing fragrance creates a calming atmosphere, allowing teachers to unwind after a day of shaping young minds.
Gummy Bears Candle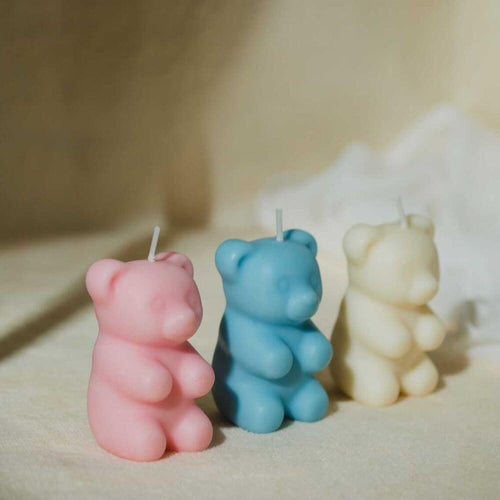 Our Gummy Bears Candle, inspired by the beloved HARIBO gummy bears, adds a playful touch for all teachers with a young heart. With delightful and delicate colours, scents, and a surprise inside, it's a wonderful treat that brings joy and excitement, much like the classroom atmosphere they create.
M&M Rainbow Chocolate Candle Bowl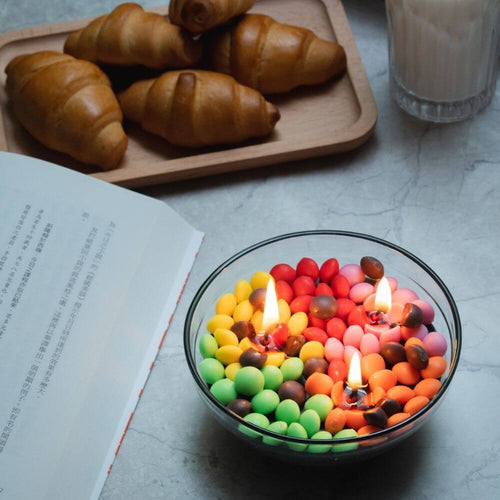 A perfect option for the teacher who loves chocolate. Indulge their senses with our M&M Rainbow Chocolate Candle Bowl. Made from a high-quality soy and beeswax blend, its subtle chocolate scent will make any chocolate lover swoon, providing a delightful sensory experience.
The Freedom to Choose: Southlake Gifts Canada Gift Card
For the discerning teacher who appreciates the freedom to choose, our Southlake Gifts Canada Gift Card is the perfect option. Available in denominations of $10.00, $25.00, $50.00, or $100.00, it allows them to explore our extensive collection and select a candle that resonates with their personal style.
This Holiday Season, let your gratitude shine as brightly as the candles we offer. Show your appreciation with a gift that not only illuminates their space but also warms their heart. At Southlake Gifts, we love expressing gratitude, one candle at a time.