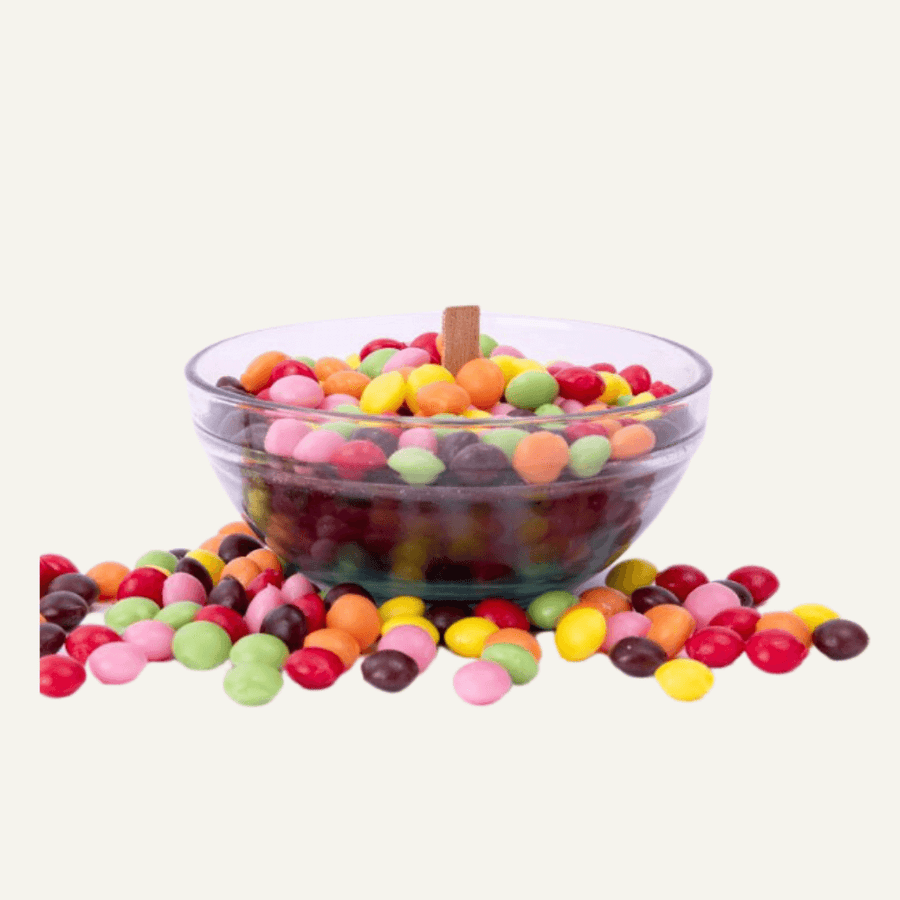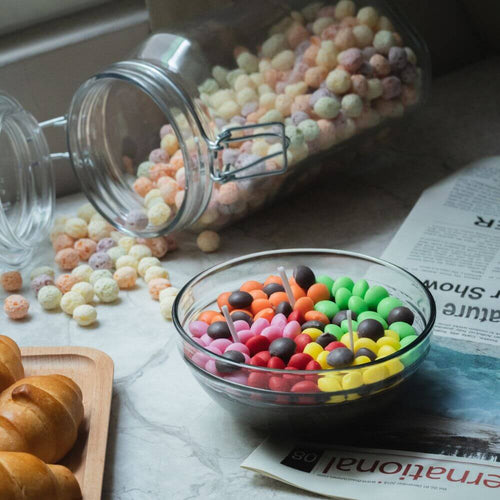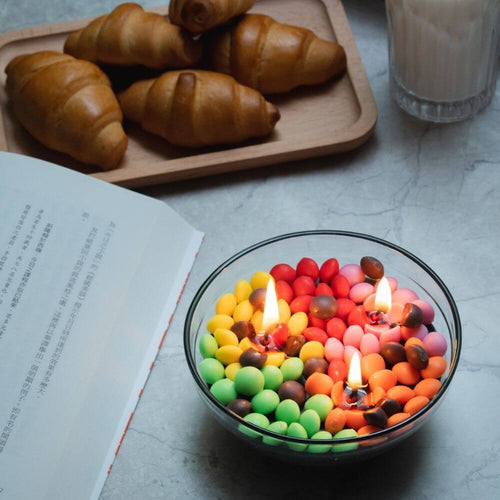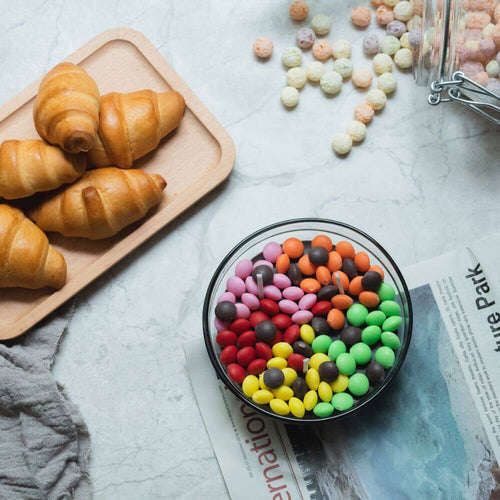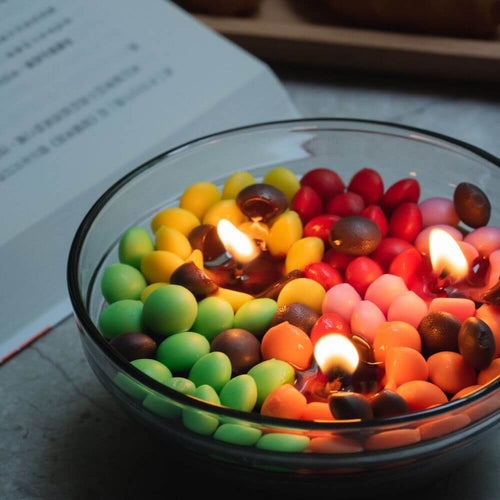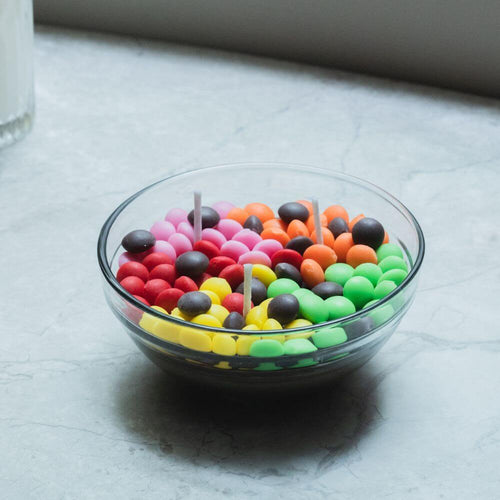 M&M Rainbow Chocolate Candle Bowl

Beautifully packaged gift box
Share
The perfect gift for those with a sweet tooth! This unique candle features a bowl of realistic M&M's and is sure to bring a smile to your face. Made of high-quality soy wax and beeswax blend, its pleasant, subtle chocolate scent will freshen up any room.
Our candles are all made with natural ingredients. They're cruelty-free, non-toxic, and contain no lead, plastics, paraben, phthalates or synthetic dyes. With our own in-house design and production studio, we're able to inspect each candle from initial ingredients to finished product—ensuring the product you receive isgreat-looking,great-smelling, andlong-lasting
Since day one, every candle we've made has been hand-poured, hand-crafted, and hand-painted—and we have no plans to change that.
~ cruelty-free, We blend soy wax, beeswax, and palm wax in our candles, along with lead-free cotton wicks and a high-quality mix of phthalate-free fragrance and essential oils. In other words, we don't skimp on ingredients.
~ Custom blend Blend soy wax, beeswax and carnauba wax for clean burning (meaning it doesn't create harmful, black soot like paraffin candles do) and is 100% biodegradable, free from toxins, made from vegetables and a renewable source
~ cotton wicks are lead-free and woodwicks are FSC certified approved
~ delivered with biodegradable packing peanuts, & recyclable packaging 
on first burn, let wax reach a full melt pool to avoid tunneling. (around 2 hours) with every consecutive burn, keep wick trimmed to about 1/8 - 3/16" inch. do this by pinching off the curled bits of the black, not the entire black portion! it is natural for the flame to dip in and out on different burns, so long as it does not fully go out. for best results, use a long lighter (hold it to the wick for about 5 seconds) to properly fuel the flame. remember, patience is key here! wood wicks take time to maintain as they are essentially mini fireplaces.
candle safety: to avoid fire hazard, never leave a burning candle unattended and always light on a heat proof surface. keep out of reach of flammable objects, pets, children, or anything that may catch on fire. do not burn the candle for more than 4 hours at a time. stop use when only 1/2" of wax remains.
Local shipping within 7-10 days on Canada
Returns within 30 days receive a full refund.
Southlake Gifts Canada M&M Chocolate Rainbow Candle Bowl

Apologies for the misunderstanding. Here is the revised paragraph with the keywords from your original keyword list:

Looking for a gift that's as sweet as the person you're giving it to? Look no further than our Candle Gift Set from Southlake Gifts Canada!

This unique and delightful candle gift set is the perfect way to bring joy and a touch of whimsy to any occasion. Featuring a candle gift basket of realistic M&M's that are handcrafted with attention to detail, it's a true visual treat that will capture the heart of anyone with a sweet tooth.

Crafted from a high-quality blend of soy wax and beeswax, this candle gift set also emits a subtle and pleasant chocolate scent that will freshen up any room. The nostalgic aroma fills the air, evoking memories of indulging in a delectable bag of M&M's and creating a cozy and comfortable atmosphere.

Not only is our Candle Gift Set a delightful sensory experience, but it's also a versatile gift that keeps on giving. Once the candles are burned, the candle holders can be reused for storing small trinkets or as a decorative accent. It's a perfect way to bring a little fun and personality to any room.

Whether it's for a birthday, anniversary, or just a way to show someone you care, our Candle Gift Set is the candle gift set canada that will always be remembered. It's a sweet reminder of all the happy moments and joys of life, wrapped up in a colorful and playful package.

So why wait? Order now from Southlake Gifts Canada and give the candle holders gift set of sweetness to someone special today!